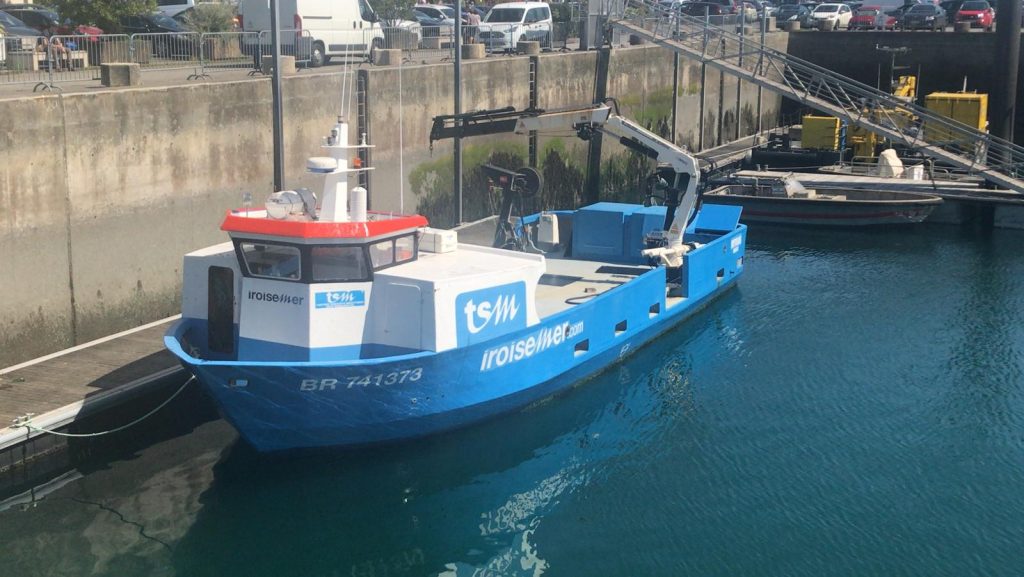 Well established in northern Finistère since 2002, the Iroise Mer armament operates three barges specializing in maritime works and two semi-rigid vehicles dedicated to the transport of people.

It has just joined the Rouen shipyard Thomas S ervices Maritimes (TSM) which, after the recent takeover of TSM Albâtre, a multipurpose tug ("the sailor" of January 25), pushes its pawns towards the west after having gone to east, in Dieppe.
"In the medium and long term, our desire is to position ourselves clearly on renewable marine energies", comments Loïc Thomas, CEO of TSM.

To the fourteen tugs (including four stationed in Bordeaux) now equipped with TSM, were added the five Iroise Mer units, including two barges of 19 meters and one of 13.50 meters.