Skip to content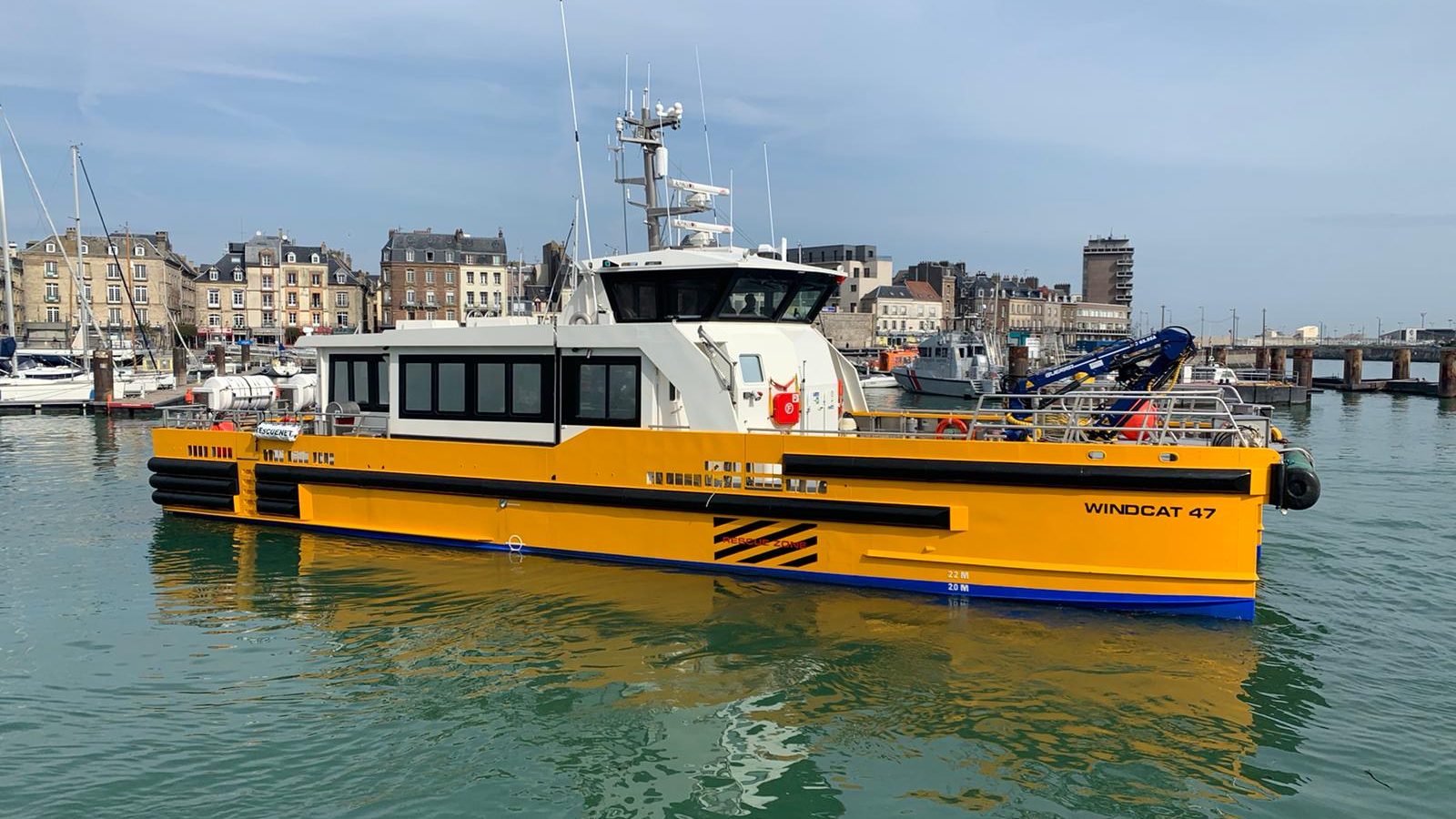 The TSM Windcat joint venture, formed by Thomas maritime services and Windcat workboats, dans le giron de la Compagnie maritime belgehas just taken delivery of the hull of its first crew transfer vessel (CTV) for offshore wind power.
Its manufacture in aluminum and carbon for the superstructures was carried out by the shipyard Delavergne, in Vendée. The vessel, for which TSM Windcat has called on the Bureau veritas classification society, must now be towed to the Netherlands where it will be equipped and motorized.
24 meters long by 7.50 wide, the catamaran, capable of carrying up to 24 technicians, will be fitted with two 750 kW Man IMO Tier III engines, which should enable it to reach a speed of 31 knots.
"We are on a ship of a very high standard in terms of design, equipment and construction"underlines Loïc Thomas, CEO of TSM. The legacy in particular of Windcat's long experience in this segment of ship, the current construction of which will be the 49th CTV. The catamaran will, moreover, be baptized TSM Windcat 49.
"The ship will be under the French flag (NDLR : Rif) and armed by a French crew "indicates the boss of TSM. As of this year, he should be called upon to work on a wind farm off the coast of France.
TSM also has its own offshore wind service vessels. enriched this summer with TSM Ouessant.