TSM Group continues to invest in the maritime sector with the addition of two new vessels to increase the fleet's capacity in the fields of marine renewable energy and port towage.
TSM ODET
TSM takes delivery of the new French flagged tug TSM ODET, built by DAMEN shipyard. The 28 metres long, 11 metres wide, 60 tons bollard pull was designed to meet TSM's specific needs for towing in the port of Sète.
She is also equipped with a towing winch and a working crane allowing TSM to intervene on towing missions at sea and maritime works in the Mediterranean area.
She is a new tool built according to high standards of safety, performance and comfort for the TSM teams, like the tugs TSM ROUEN and TSM HONFLEUR delivered by DAMEN in May 2021.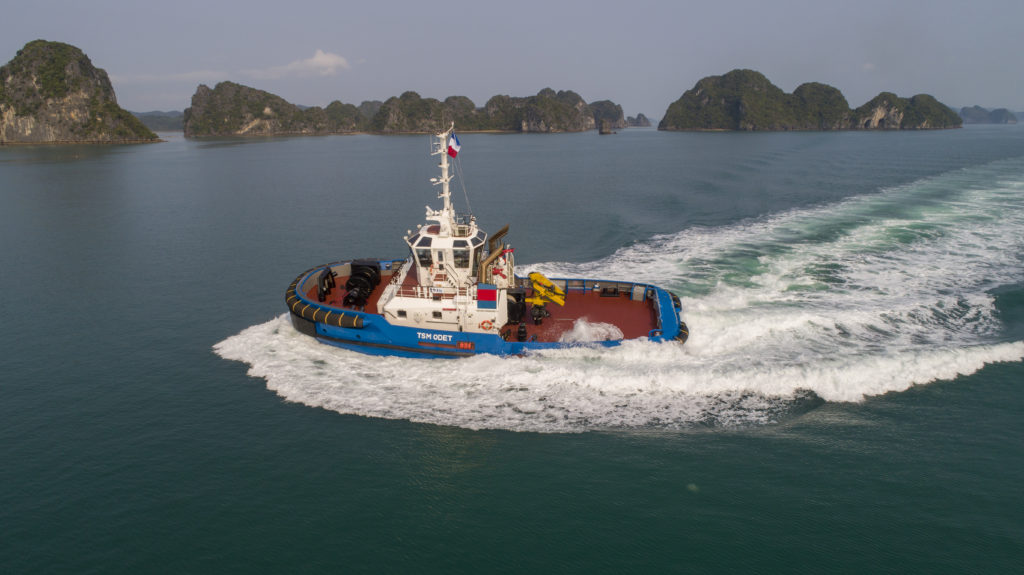 TSM BATZ
TSM is also taking delivery of the TSM BATZ, a multi-purpose vessel designed to strengthen TSM's fleet in the field of marine works and marine renewable energy.
The TSM BATZ, registered under the French flag, will be based in Brest and was built by Neptune Shipyards to TSM's specific requirements for its Breton subsidiary IROISE MER. She is 24 metres long and 9 metres wide, equipped with 2 working cranes, a gantry crane and spuds to operate in shallow areas.
It is the first ship of its kind to be equipped with IMO Tier III engines, which reduce fine particle and CO2 emissions and thus contribute to reducing environmental impacts.
Particular attention has been paid to the working conditions, quality and versatility of the vessel, in order to fulfil the varied missions entrusted to TSM - IROISE MER in Brittany, on the French and European coasts.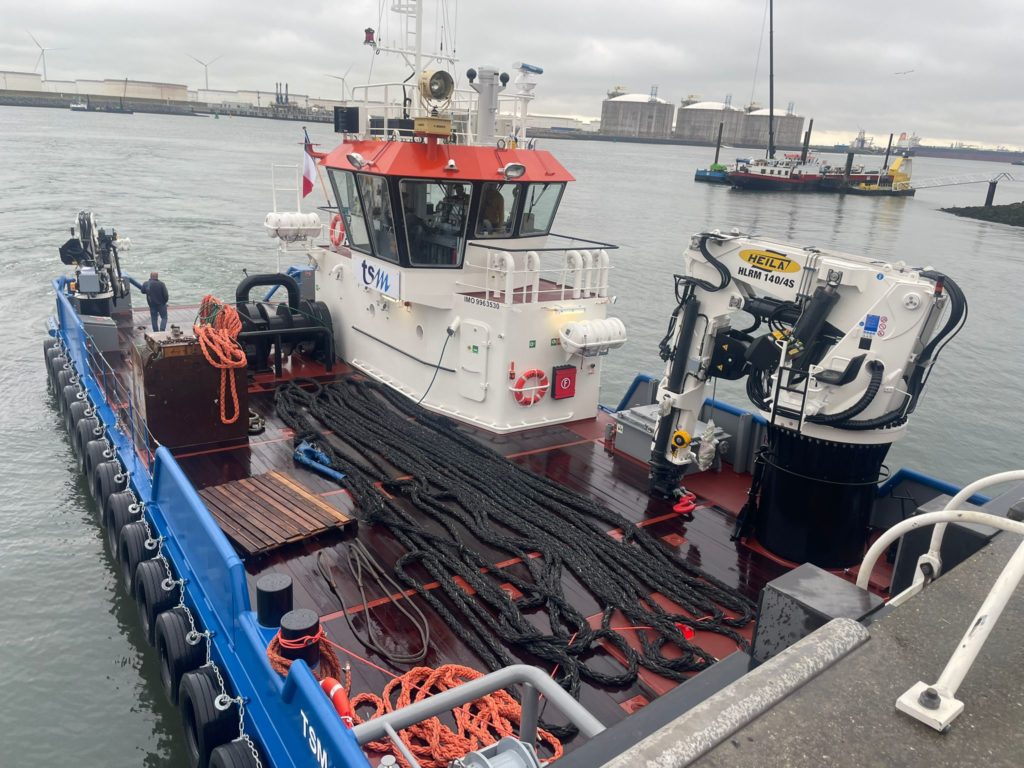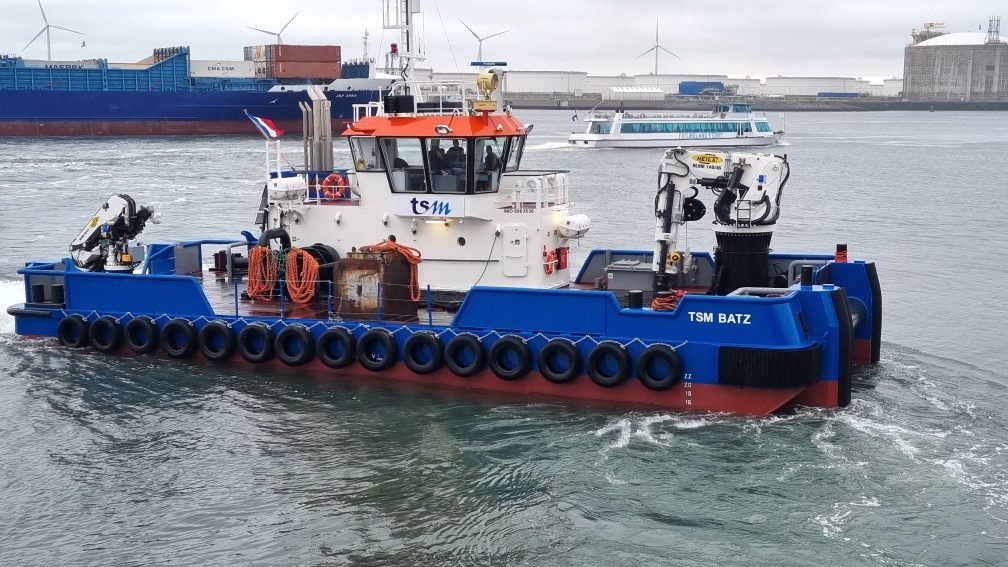 To know more :
https://www.meretmarine.com/fr/energies-marines/deux-nouveaux-navires-pour-tsm
https://lemarin.ouest-france.fr/secteurs-activites/shipping/43844-tsm-renforce-sa-flotte-de-remorqueurs-et-pour-les-energies-marines